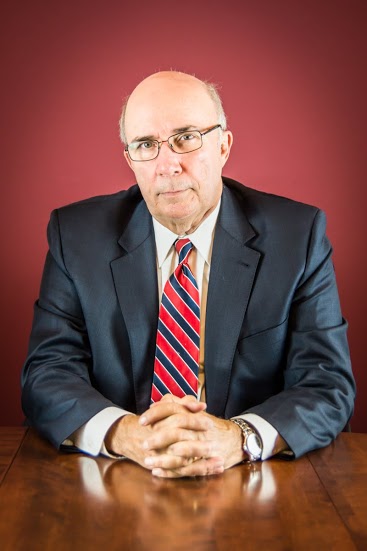 JAMES H. GILBERT
EDUCATION
University of Minnesota, Minneapolis, Minnesota
Bachelor of Arts, Political Science
University of Minnesota School of Law, Minneapolis, Minnesota
Juris Doctorate
Miscellaneous: Graduate Courses at University of Minnesota in Securities Analysis, Finance and Real Estate Financing.
MEMBERSHIPS
Member of Minnesota State Bar Association and Hennepin County Bar Association.
American Bar Association, designated as a fellow (limited to top 1% of attorneys in America)
(NADN) National Academy of Distinguished Neutrals Charter Board Member, Minnesota Chapter
Licensed to practice law in the State of Minnesota.
Admitted to practice in United States Tax Court, U.S. District Court-Minnesota, 8th Circuit Court of Appeals, 10th Circuit Court of Appeals, United States Supreme Court (1988) and U.S. District Court-Arizona.
EXPERIENCE
Practices in all areas of business and civil litigation as lawyer, consultant, co-counsel, strategist and local co-counsel.
Has trial experience on both sides of Bench as trial lawyer and Supreme Court Justice.
Founder of James H. Gilbert Law Group, P.L.L.C. in August 2004. The law firm practices real estate, business and employment law, and civil litigation. Mr. Gilbert devotes a majority of his efforts to mediation and arbitration.
Associate Justice of the Minnesota Supreme Court from 1998-2004, appointed by Governor Arne Carlson, elected November 2000. While serving as justice, he received over 5000 petitions for review, participated in over 800 decisions and authored numerous opinions and concurrences. He was appointed acting Chief Justice by the Minnesota Supreme Court in 2008 to hear a contested election case.
Chair of the Standing Committee on No-Fault Arbitration for the State of Minnesota 2004-2010. This committee was established to reduce the number of caseloads in Minnesota Courts and to speed up the process of arbitration of No-fault Automobile Claims. The twelve member committee supervises the No-Fault insurance arbitration system in Minnesota.
Meshbesher & Spence, Ltd. From 1972-1998. Acted as managing partner of the law firm from 1984-92 and as CEO from 1996-1997.
In his many years of practice experience, James Gilbert has tried many diverse cases, including: shareholder, partnership, general commercial litigation, real estate, corporate and business law, insurance, employment law and discrimination, criminal defense and shareholder and partner disputes.
Special Litigation Committee Appointments.
MSBA Certified Civil Trial Specialist, 1997-2005.
2004 Distinguished Jurist Award from the Academy of Certified Trial Lawyers of Minnesota.
Nominated to be mediator by Minnesota Governor and Attorney General in 2011 in Minnesota's Budget Crisis.
Brief writing and editing.
Trial Appellate Strategy.
Appellate Coach, Mock Appellate Arguments.
Chaired Minnesota Judicial Merit Selection Commission, 1991-1997.
Hearing Chair, Minnesota News Council 2004-2012.
Appellate arguments in Minnesota Court of Appeals and Supreme Court.
COMMUNITY INVOLVEMENT
Author: Alternative Dispute Resolution, Minnesota State District Court Civil Practice Desk Book, 2009-2020, MSBA.
MN D.A.R.E. (Drug Abuse Resistance Education), State Board of Directors since 1998-2015.
Chairman of the Judicial Selection Commission for Minnesota, 1992-1997.
Also served as chair from 1992-1997 of former Governor Arne Carlson's Ad Hoc Committee on appointments to the Supreme Court, Appellate Court, Minnesota Tax Court and Workers' Compensation Court of Appeals. During this time, James Gilbert helped to advise Governor Carlson on over 90 judicial appointments, and law related consulting.
Has taught numerous CLE (Continuing Legal Education) Courses, including "Ethical and Cross-Cultural Issues in Mediation and Settlement Negotiations" at the CLS Mediation Symposium in Salzburg, Austria in 2019.
WHEN THE STAKES ARE HIGH AND YOU NEED ANSWERS, PLEASE CALL US AT (952) 767-0167.